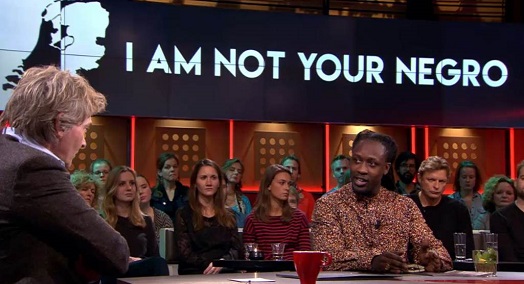 Bij DWDD worden biculturele Nederlanders vrijwel alleen uitgenodigd om te praten over racisme of zwarte muziek. Biculturele Nederlanders als psycholoog, chirurg, reclamemaker, econoom of als specialist in welk ander vakgebied ook, zien we zelden tot nooit.
Kiza Magendane in de Volkskrant van vandaag: 'In Nederland zijn biculturele jongeren het slachtoffer van mentale tirannie. Ze verkeren in een 'psychologische gevangenis'. Hun identiteit wordt gereduceerd tot hun culturele en etnische hokjes.'
'Een AD-journalist vond het nodig de nieuwe voorzitter van een studentenvakbond eerst op zijn 'exotische achternaam' aan te spreken, en pas daarna over zijn bestuurlijke visie en ambities te praten. Biculturele jongeren worden in de eerste instantie vanuit een culturele en etnische bril bekeken, en dan pas komt hun individualiteit aan de orde. Het gebeurt elke dag, en het is vermoeiend.'
'Om te beginnen kunnen we deze maand demonstratief alleen maar over katten schrijven. Wij kunnen demonstratief de komende maand weigeren bij Jinek en DWDD te zitten als men het vooral over onze culturele achtergrond willen hebben. Tijd voor een nieuwe droom waarin culturele achtergrond geen belemmering mag vormen voor imaginair vermogen.'
Lees hier de column van Kiza Magendane in de Volkskrant.
Deel dit artikel via je Facebook of Twitter timeline: